1. Blur: A multi-narrative performance exploring the space between Real & Imagination, right & wrong, consciousness & sub-consciousness, self & its own world.
Devised by: Ankur Pradhan, Balakrishnan Raghavan, Shweta Desai, Kishor V P, Bhavin Doshi & Shilpi Gupta
Conceptualization & Direction: Akhshay Gandhi
2. "Emus could fly": The project explores the idea of evolution of one's mental health from sanity to dementia with particular research done for Ms Andrea Yates - from being the "Ideal Role Model Daughter" to being referred today as "A Mother's Madness". The project look at the states of mind through multiple narratives, inter-woven in theatrical graph.
3. Body: A movement performance looking at various kinds of bodies we embody, like political body, social body, personal and professional body.
Artists: Akhshay Gandhi & Anand Satheendran
Major creation work - 2015: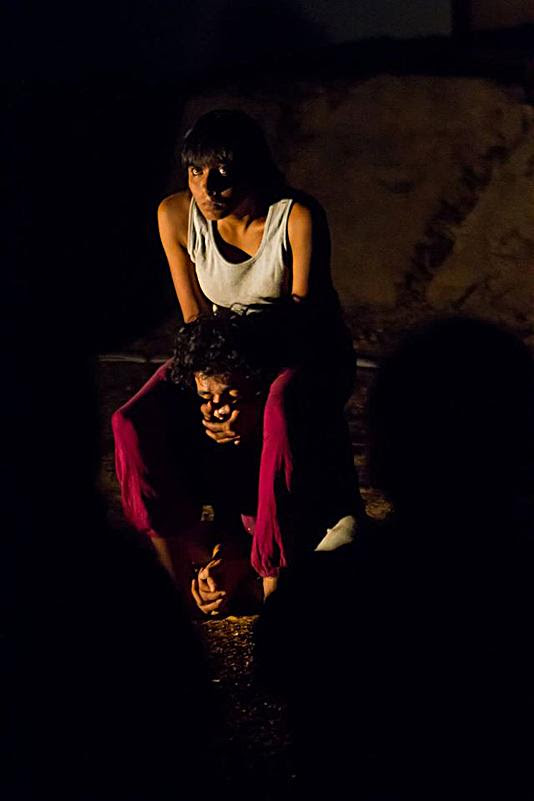 1. The Silence project: Exploring the concept of Silence through creation of conceptual art work..
a. Silence: A movement intensive performance, previewed in April 2015 at MARAA, Indiranagar and then performed at Tightrope festival.
b. Silent space: Site-specific work, performed at Rangashankara backyard as part of Theatre tid-bits.
Associated artists: Paarvathi Om, Anand Satheendran, Kruttika lokesh & Akhshay Gandhi
Direction: Akhshay Gandhi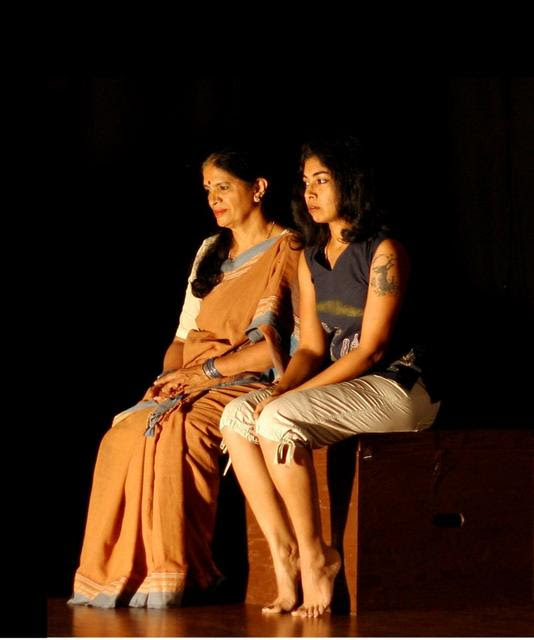 2. Naguvaaga Nakku: A contemporary play, with unique blend of movement and realistic text.
In association with Kriyative theatre it premiered at KH Kala soudha and later had 3 shows at Ranagashankara and 1 at Shoonya.
Written & directed by Shreekanth Rao. Movement director: Veena Basavarajaiah. Cast: Laxmi Chandrasekhar, Raj Shri, Vinay Kumar & Akhshay Gandhi.
3. The Kaavad project: A project to bring together artists to create inspired work on Rajasthan's tradition of Kaavad katha,
Kaavad katha Maya, is the first original work as part of the project. Premiered at Alliance Francaise in Oct 2015 and later performed at Valley school and Jagriti Theatre.
Collaborative artists: Akhshay Gandhi, Shreekanth Rao, Rohit bhasi, Manju Mohandas, Sreelatha P, Kartik Raman, Arjun MPN, Sajan S, Vinay Chandra P, Anand Satheendran, Hemanth Kumar, Vivek Pankaj.